May Flower Glass
Brand :WENSHENG
Product origin :JINAN,CHINA
Delivery time :15DAYS
Supply capacity :4000 sqm /day
1.Pattern glass is a kind of decorative translucent flat glass with embossed patterns on one or both surfaces., it's also called rolled glass or figured glass.
2.With the special property of decoration , patterned glass can fully allow the light to pass through and on the other hand. It can limit or prevent clear view effectively.
Pattern: Mistlite, Morgon, Mascot, Bamboo, Flora, Chinchilla,Ancient,Roze,Karatachi,Millennium, Aqualite,Masterlite,Mayflower,Nashiji,Oceanic, Kasumi, Rain-B, Rain-S, Diamond, Wave,etc

application: windows,indoor compartment,bathroom and so on.
1. Patterned glass is also called decorative glass and knurling glass
2. Patterned glass has pattern on the surface.
3. It can transmit the light but keep out of the sight.
4. Patterned glass is light transmittace and opaque,and it is widely used at decoration
5. Patterned glass has different perpectives.
6. It can mainly divided into transparence, a little transparence,almost invisible and completely invisible.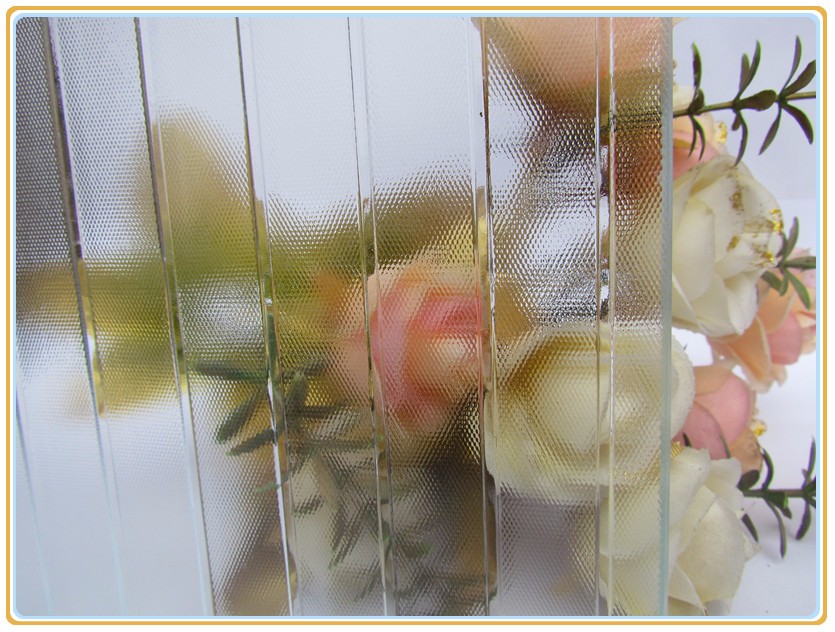 Please feel free to give your inquiry in the form below. We will reply you in 24 hours.