Toughened Glass
Brand :WENSHENG
Product origin :SHANDONG
Delivery time :WITHIN 15 DAYS AFTER DEPOSIT
Supply capacity :3000 SQM/DAY
Character of of tempered glass:
1.Safety:When the tempered glass is broken,it will be emerge the small obtuse angle granule of mesh cracks,will not harm to human body,and improve the safety of the product.
2.High strength:The high strength and impact strength of tempered glass is 4-5 times of the ordinary glass;Shock strength is 3-5 times higher than ordinary glass.
3.The stability:The tempered glass has good thermal stability.It can withstand 3 times than the common glass in temperature and more than 200 centigrade in temperature changes.
Product Description
Tempered glass is one kind of safety glass regularly used in applications in which standard glass could pose a potential danger. Tempered glass is four to five times stronger that standard glass and does not break into sharp shards when it fails. Tempered glass is manufactured though a process of extreme heating and rapid cooling, making it harder than normal glass.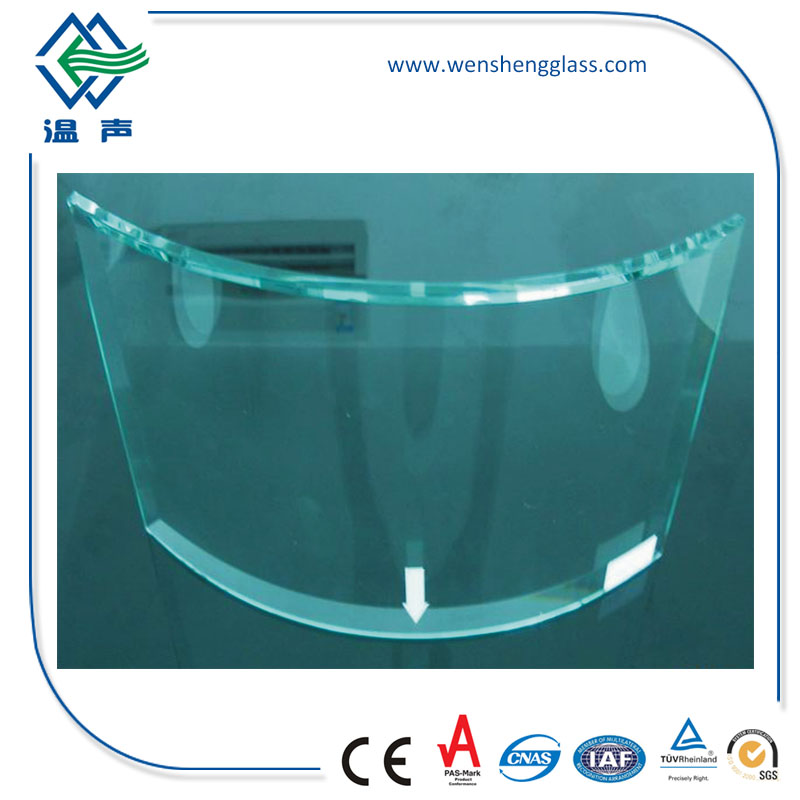 FEATURES:
1. 5 times harder than ordinary float glass, stronger resistance to thermal breakage than annealed or heat strengthened glass.
2. Once breakage occurs, the glass disintegrates into small cubical fragments, which are relatively harmless to human body.
3. It withstands abrupt temperature change of 220 Centigrade.
4. Sizes are produced as per customer request. Once tempered, it can not be cut down.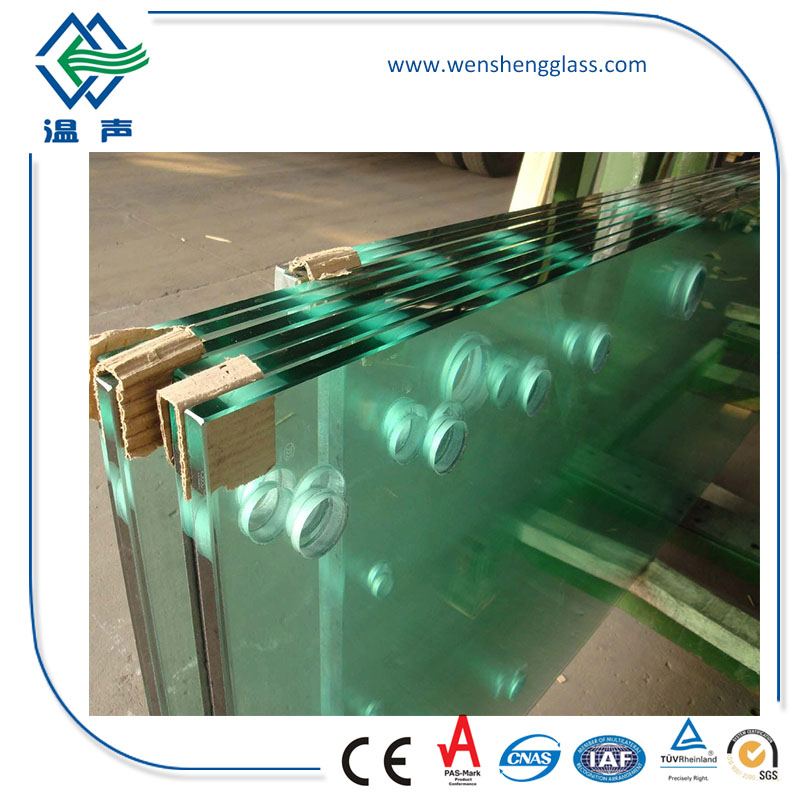 Package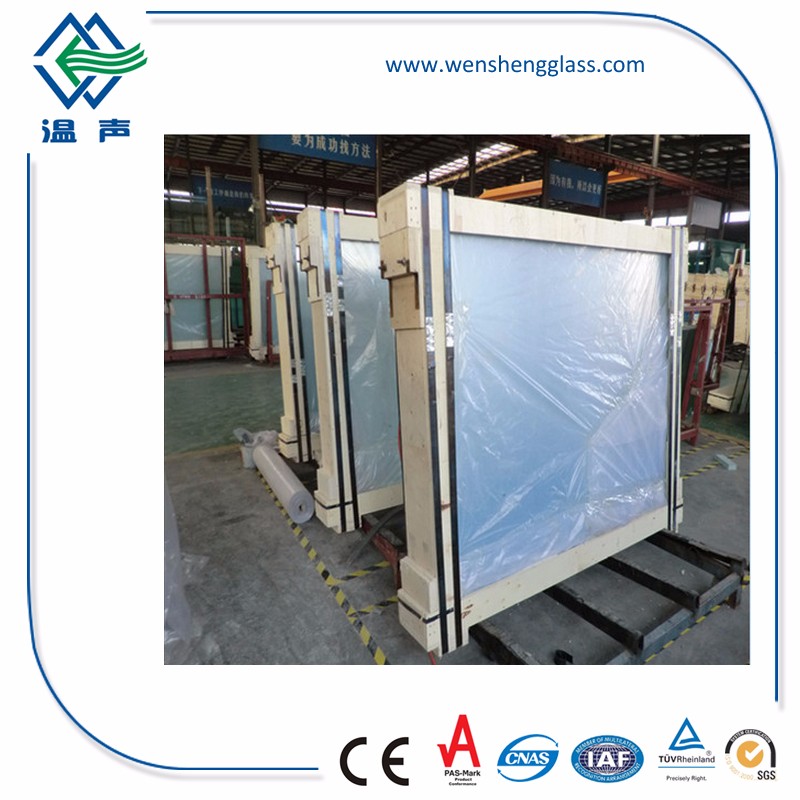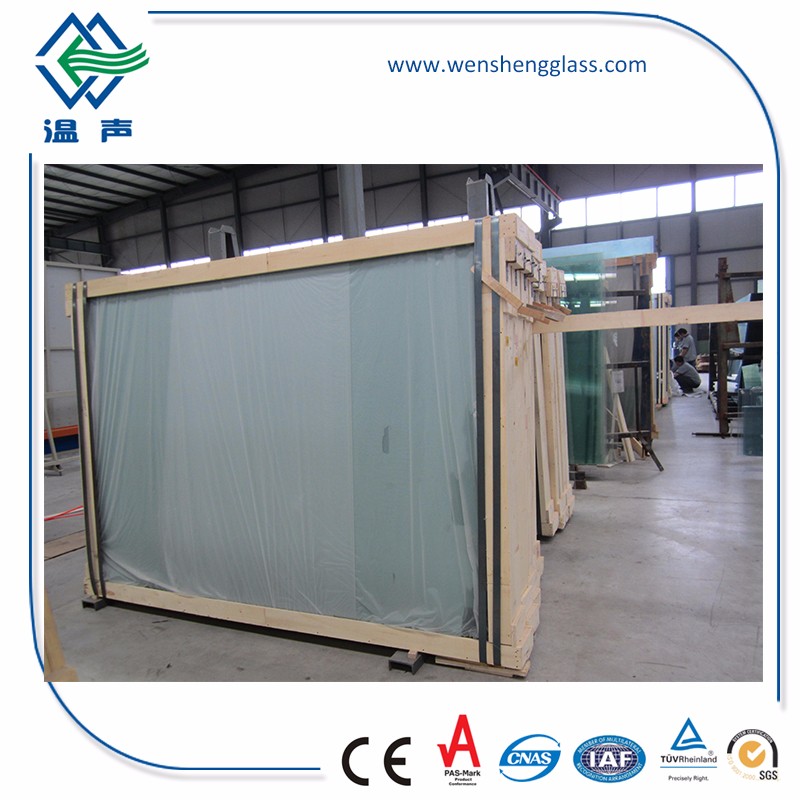 OUR COMPANY:
Brief Introduction of Wensheng
Shandong Wensheng Glass Co Ltd is a well known enterprises in Jinan city who is specialized in the area of glass deep processing. The man products is insulated glass, tempered glass, laminated glass, low-e energy saving glass, solar glass, curtain wall and silk screen printing/ hot bent/ bullet proof and fire proof etc building glass. It has passed the national safety glass certification ( China Compulsory Certification - CCC) , ISO 9001:2008 quality management system and as well as CE certificate for EU market, CSI Australia safety glass certificate for Australia market,and the energy saving glass passed the national energy saving certification. During the year of 2009 - 2012, we have regarded as the leading enterprises of door /window /curtain wall industry by construction department of Shandong province.
In order to meet the market demand for energy-saving and environmental glass, Wensheng Glass Company decided to enlarge the production ability by built more than 20000㎡ modern workshop and 3800㎡ office place and owned more than 260 staff in total. At the same time, Wensheng glass continuously bring advanced production equipment as: Inter-mac Automatic Cutting Machine from Italy, 4 Bystronic Automatic Insulated Glass Production Line, 3 sets Automatic Remove Coating Cutting Machine, 2 TAM Tempering Furnace and lamianted glass producing line. From the operation, Wensheng Glass has finished building signs project of Olympic village of Lu Shang Real Estate , Tinghao Hotel (Five Star), Linyi Pullman Hotel (Five Star), Jinan Olympic Village, Zhenzhou Wanda Plaza, Muping Administrative Examination and approval center, Xintai Yulan Garden, Hengda Town, Qingdao Wanda Plaza; Our products had been exported to Canada, the Philippines, Germany, Korea, Australia, Norway etc.
We has been building long term strategic cooperation with some well-known domestic glass manufacturers such as CSG, Tianjin Xinyi Glass, Jinjing Glass, Weihai Blue Star Glass, etc.and being the cooperative partner, processing base and general agency of these factories in Jinan area, Shandong province.
Wensheng glass will always be pursuing the management eidos of " integrity demonstrates our value, quality reflects our professionalism", marketing accurately, establishing brand image of wensheng, insist adhering to the service concept of " everything for customers", supplying high quality environmental protection & energy saving glass products, promoting Wensehng develops healthily, and finally making WenSheng Glass the first –class glass processing enterprise.
Tenet Of Enterprise: Truth seeking, innovation, Integrity, Honest
Concept of operation : integrity demonstrates our value, quality reflects our professionalism.
Concept of Management :
Humanity,institutionalize,digitization,standardization
Management objective: Being fist-class enterprises, creating Wensheng Brand.
Please feel free to give your inquiry in the form below. We will reply you in 24 hours.