Ultra Clear Acid Etched Glass
Ultra Clear Acid Etched Glass
Brand :WENSHENG
Product origin :CHINA(Mainland)
Delivery time :within 15 days
Supply capacity :3000 sqm per day
With fingerprint free, offer a wealth of opportunities to architects, interior designers and decorators.
Because of its consistent quality, durability and rich outlook, Wensheng Glass acid etched glass creates a translucent satin appearance which obscures view while maintaining a high level of light transmittance.
Features and Advantages:
1. Fingerprint free glass.
2. Consistent finish and appearance.
3. Uniformly smooth and silky surface, translucent and matte in appearance.
4. High light transmittance ensures maximum light, still maintaining privacy.
5. Maintenance free.
6. Does not peal or discolor like films.
7. Does not scratch off like coatings.
8. Edge working in various way.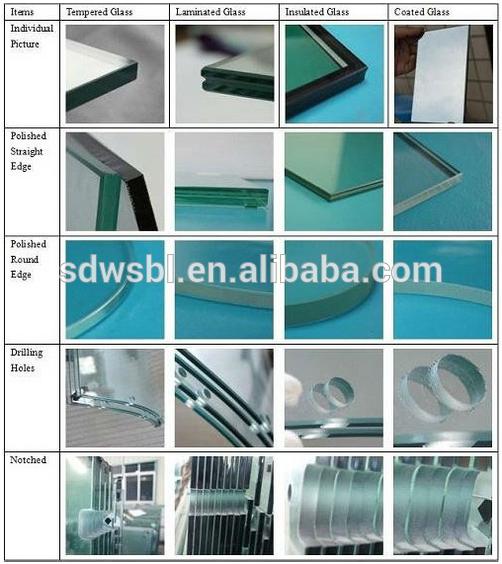 1. Australia certifications - AS/NZS 2208 1996
2. CE certification - CE - EN12150-1 & EN 12150-2
3. USA certification - CPSC 16 CFR 1201& ASTM C 1172-09
4. ISO certifications - ISO 9001
Please feel free to give your inquiry in the form below. We will reply you in 24 hours.